I'm not sure about the casting but I'm swaying towards the positive. I mean, Marian's version sucked... really bad. Angel Locsin was a perfect fit as Darna/ Narda but the story was forgettable. Really? Doctor Zombie? Really??
Plus if Yam is pretty enough to pass as Narda. And she does have the "it" factor to play the role of Mars Ravelo's classic creation. Storywise, I'm really wishing that they pick up parts and tidbits of the recent project by Gerry Alanguilan and Arnold Arre. Except that part where Narda grew up to be a losyang mom. Pass... :D
Darna by Arnold Arre
What perplexes me is why is nobody talking so much about this? A year ago, the net was abuzz about who'll take the coveted role and months pass and nobody even bothered commenting? Weird.
Oh and ABS-CBN, please use the "DARK DARNA" concept. Shit was awesome!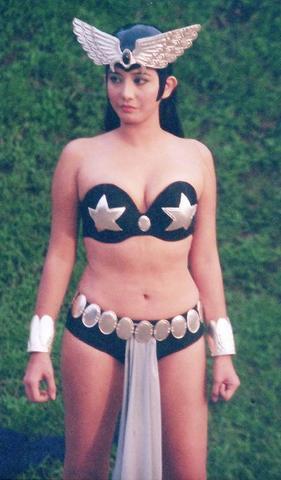 Update: A friend who's closely tied to the industry is saying that the reports poster
HERE
is unconfirmed. Which probably makes for the argument as to why this news isn't making enough noise through the social networks.